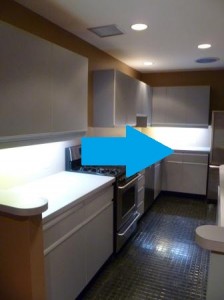 We just recently finished the Tilford Painting Project. They were just expecting their first child and bought a new house that needed some major painting. They were great to work for.
Here is what they had to say about our service and some before and pictures as well.
Thanks Cheri and David
"To Travis and the NW Painting Co. Crew:
We couldn't be happier with the service you provided and the results of the paint job.
We were excited about our new house and couldn't wait to move in, but really wanted to have the painting done before moving everything in. I sent an email through the NW painting website, received a phone call within an hour (on a Saturday morning), and met Travis at the house that afternoon. By 7:30 Sunday morning, I had a proposal in my email inbox. I was able to meet Travis 2 days later after I got off work for the color consult, and the next morning we met before I went to work to view the color patches on the wall – less than 12 hours elapsed between the color consult and the purchase and swatch painting of our chosen colors. Not only was I impressed by the speed of service, but also the thoroughness and flexibility to work around my timeframe and schedule. Travis made it seem easy to squeeze the work of painting the interior of an entire house into a week on very short notice.
On top of fast and efficient customer service, Travis went above and beyond our expectations. When the painting crew discovered a wet spot on the ceiling the first day of work, Travis explored the crawl space below the roof, identified the leaking roof screw, found an appropriate replacement screw, and fixed the leak himself. I fully expected to have to find a roofer and delay the work, but it was fixed within a matter of hours at no extra charge so the work could continue on schedule. Amazing.
The colors chosen work incredibly well and we are so pleased with our new walls. We've been told our house feels like a peaceful Zen space, thanks to the expert color coordination throughout. Entire rooms were transformed (especially the bathroom, which before was hideous and now is quite lovely and tranquil) and we love it.
We will gladly and heartily recommend Travis and his crew to anyone and everyone needing painting work.
Thanks guys!
Cheri and David Tilford"
_______________________
Connie has been a great client to work with. We have been back there on three occasions and look to helping her seal her new deck next year. Here is what she had to say and some photos of her latest project. Thanks Connie.
Travis Kunkel
Northwest Residential & Commercial Painting
We wanted to drop you a line to let you know how absolutely and completely delighted we are with the work you and your crew did at our new house. We loved the place before, but now that the inside is so much more beautiful and welcoming we really REALLY love it!
Working with you was a pleasure from day one. We weren't sure how much of the interior we wanted to tackle…or what our budget was…or what colors we wanted, but you were extremely skilled at listening to us and guiding us in the right direction.
In addition, your crew was unbelievably thorough, detail oriented, and professional. There wasn't a single thing that wasn't completely draped, taped off and protected. Not to mention that you and your crew were completely pleasant to have around. Everyone was so nice and even willing to do little extras to help us out.
This was, hands down, the least stressful house project we've ever done. It was even fun. We're so thankful that we found you, and we're already looking ahead to the next project with you. We'll definitely be recommending you to all of our friends.
Our sincerest thanks,
Connie Schachtel & Nathan Fink
_________________________
We started working with Liz a couple of years ago.  She has been a fantastic client.  We have been back there 4 times so far.
Our work so far has included:
- The back and upper deck
- The main floor and both stairwells
- Basement Bathroom
- Front Porch
We look forward to coming back next year to do her exterior and whatever projects she needs our help on.
Travis,
Thank you very much for the great work Northwest Residential did for us this past year.
The deck stain is holding up just fine and I love looking out at the plants in their pots contrasting with the warm cherry stain of the wood. Good color choice!
I was so glad to have your expertise when selecting colors for our main floor, stairways, and master bedroom. The combinations you chose worked perfectly, and now, eight months later, we would not change a thing. You and Greg worked so carefully that we have not found a single flaw anywhere. That is incredible!
The most recent job, the little bathroom downstairs, turned out beautifully as well. (And it was nice to have Greg's smiling face around again for a short time.)
What sets your work apart from other contractors is the extra attention to detail. Our walls were pretty beat up after eighteen years of kids and pets, but because you carefully patched and textured every single divot and dent they look better than new. The caulking around all the baseboards also adds a great finishing look. We are really happy with the results.
Again, thank you. We certainly plan to have you back for the next project!
Liz Steig