Exterior House Painting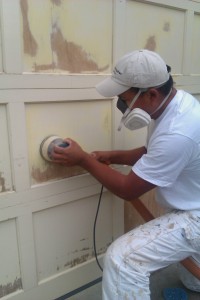 At Northwest Residential and Commercial Painting we take every job seriously and the quality personally.  The quality and longevity of an exterior project just does not depend on the type of paint used, but even more, it depends on the level and thoroughness of the prep work involved.
Almost every house that we paint goes through the following steps:
Pressure Washing
Paint Removal
Rot Repair
Caulking
Masking
Spraying and back-brushing 2 coats of high quality, 100% acrylic paint to all siding surfaces
Brushing two coats of high quality, 100% acrylic paint to all trim
Thorough clean up
And of course, doing a complete walkthrough of the project with our customer to make 100% sure that we have done everything to the clients liking and that they are absolutely satisfied with the outcome.
When it comes to painting exterior homes for our clients in the and around the Seattle Area, it is our goal to create 100% happy customers by providing them with outstanding beauty and long-lasting quality, and give them excellent value for their money.